(Last Updated On: May 25, 2021)
Here is my quick start guide to email marketing and building a email list from scratch. If you're an entrepreneur, freelancer, or small business owner who wants to generate leads, warm up those leads, and eventually make that sale, then this post is for you.
When it all came crashing down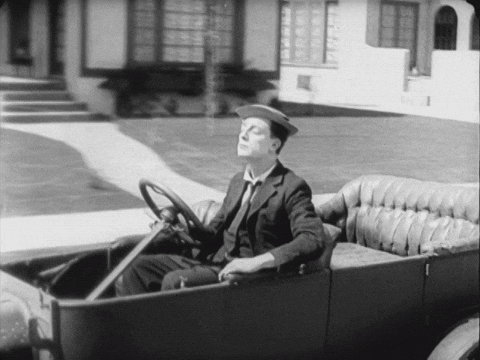 A little backstory here, The most devastating thing that happened in my business in the past was that I had an email list with well over 100,000 subscribers. I was quickly doing four thousand plus per week doing CPA marketing. While vacationing in Florida, I got the email that no email marketer ever wants to get. My autoresponder was being shut down due to terms of service violations.
Even though I felt that I did nothing wrong, they were not going to reverse their decision. Instantly, Sales went to zero overnight. Thankfully, I still had my email subscriber base, but the issue was getting them on another autoresponder platform. You don't just upload 100,000 subscribers into a new platform unless you're using an SMTP service. So what it boils down to is you should never put all your eggs in one basket. Was I able to recover?
Yes, but it took a lot of trial and error to rebound.
Now, I do things differently, and I am very vigilant about my emailing and how I do it.
The bottom line is rather than building on one platform, you should focus on building a subscriber base with email marketing. When you send out your email to, let's say, 10,000 email subscribers, your email is guaranteed to be sent to those 10,000 subscribers, despite the spam filters and everything else. But in general, your emails will get sent out to those 10,000 subscribers.
On the other hand, if you say you have 10,000 subscribers or followers on Instagram or Facebook, your post isn't be seen by those 10,000 followers. So ultimately, your reach is limited when you're relying on these social media platforms.
Choose your Niche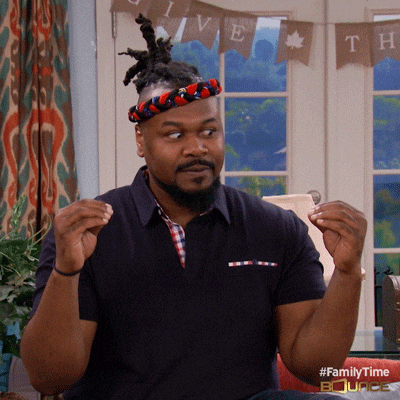 The first thing you want to do is to get clear on your niche. I like to think of a niche as your topic plus your target audience. For example, in online marketing for accountants, the subject is online marketing, and the target audience is accountants.
I truly believe you have to have a passion for what you're promoting, so choose your niche wisely.
Also, keep in mind that if you're targeting everyone, then you're targeting no one.
Sign up For an Email Marketing Service
Once you're clear on your niche, the next step is to sign up for an email marketing service or platform to keep things simple. The email marketing service that I recommend and use is Active Campaign.
Active Campaign has more advanced features such as automation, segmentation, and tagging. I use Active Campaign simply because I love the interface, ease of use, and clean overall look. Suppose you want a more comprehensive overview of some of the most popular email marketing platforms and services. In that case, you can read my email marketing service provider report card.
Create a Landing Page
The next thing you need after signing up for an email marketing service is a landing page. Now you can do it in three different ways.
The first way is using the built-in landing page builder that comes with your email marketing service, such as Active Campaign. It's probably the easiest and fastest way to get your landing page up and running since it's built into your email marketing service. You'll save a monthly cost because you will need to pay that monthly or yearly subscription fee if you sign up for some landing page builder.
The second way to build landing pages is to use a service such as Clickfunnels, which comes at a monthly or yearly cost. Clickfunnels is an excellent service to use if you can afford it because it has tons of templates to choose from. You can categorize it by the highest conversion. Clickfunnels makes it easy to build a landing page, simply drag and drop and then integrate with the most popular email marketing services.
Clickfunnels does much more than just landing pages. To learn more about Clickfunnels, you can read my review here.
The third way to build a landing page is a more advanced and technical way to use WordPress. Then, add a plugin such as elemental or optimized press to create your landing page. I don't recommend it if you're starting, but I just wanted to share it as one of the options.
Alright, so once you pick in your niche, you've signed up for an email marketing service. Build your landing page. The next step is to make sure that you have a lead magnet. Your lead magnet is your bribe, something you give away for free in exchange for your subscriber's email address. I'm going to share eight different lead magnet ideas that you can create to offer on your landing page.
Create a Lead Magnet
The first is a checklist, a one-to-two-page checklist of what needs to happen to achieve a specific task or goal. So, for instance, you could have a checklist for content marketing or a checklist for posting your first sort of Igy story on Instagram. A checklist is one of the easiest lead magnets that you can create since all you're doing is outlining the steps that need to happen.
The second type of lead magnet templates you provide is a pack of templates of articles or graphics that you can package and provide to help your subscribers shortcut their learning curve. Let's say it's a graphics pack, and you might have a pack of, let's say, ten banners or YouTube channel, art, or Instagram sort of posts or templates that they can back edit themselves.
The third type of lead magnet is printables. All your subscriber needs to do is download and print the material, whatever that may be. It could be a calendar, or a planner or a journal, or anything else.
The fourth type of lead magnet is an email series. This email series could be a five to ten-day email series, where you're providing an email a day. Let's say, a tip a day to your email automation or email sequence. Doing this makes it a lot easier for your subscribers to consume your content.
The fifth type of lead magnet is plans. So if you're in the health niche, for example, it could be a meal plan or health and workout fitness plan. Or, if you're in marketing, it could be some social media marketing plan.
Number six are coupons, so if you have some sort of e-commerce store or digital product, why not provide a coupon for, let's say, 5%, 10%, or 20% off on their order.
Number seven is a toolkit or resources list. This is where you provide a list of, let's say, your favorite gadgets or favorite things. In terms of photography equipment, you can give this in a one or two-page PDF document.
Number eight is to gather your most popular content pieces, whether in video or text format.
Traffic, Traffic, Traffic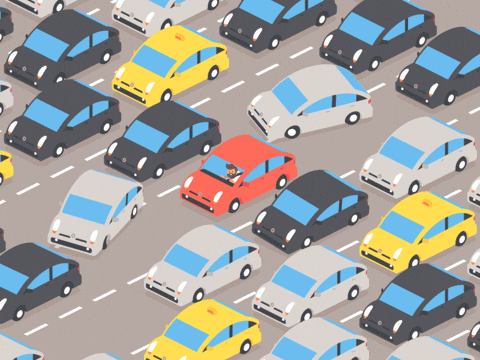 Next up, once you've got your lead magnet created and put everything together, it's now time to drive some traffic. Without eyeballs on your offer, you won't build a subscriber base.
The first and easiest thing you can do is make sure that your lead magnet or landing page URL is on your social media accounts. This includes Instagram, Facebook, YouTube, Twitter, and any other social media platforms that you use.
The most important thing to add to those accounts is a call to action. So let's say "Download your free resources list" or "download this seven-page guide," whatever it may be, and then link it up to your landing page.
The next thing to build your subscriber base is to start a YouTube channel. Content marketing; in general, is a long game, and it's a long-term strategy to build a subscriber base and build your brand. YouTube is no different. So you need to be providing value on YouTube just like any other platform in terms of YouTube. Specifically, you can add your landing page or lead magnet to the about section as well as in your actual video. This may include talking about your lead magnet and telling them to download your FREE guide on your video. You also want to put the info in the description of your video as well.
The next way to increase subscribers is to start a blog to generate leads and subscribers via organic methods such as Google and search traffic. Doing this is called search engine optimization or, in other words, SEO. So you're attracting traffic based on keywords you're inserting and embedding throughout your articles and posts.
Another blogging type is through medium.com, where you share your articles on medium.com, attracting their audience. Like all social media platforms, you have this buyer to insert your landing page. You might also want to consider LinkedIn if you're more in the professional sort of industry. And let's not forget Facebook as well.
Another great way to build your email subscriber base is to do collaborations. There are several ways on how you can approach this. I've successfully done collaborations to connect with others in the same industry and then see if they're willing to do kind of like an exchange.
Collaborating is where we tell each other's email subscribers about our lead magnet so that they can subscribe to it. All we're doing is just telling our subscribers to check out this person's free report or free ebook. On social media, you could approach it differently, where you're posting and then mentioning that user you're collaborating with.
That person I collaborate with does the same on their account.
So those are several ways on how you can start building your subscriber base. There's no fast and quick way to build an email subscriber base, even though there are many tempting approaches and methods out there.
Conclusion
Building an email list is not rocket science. If you hone in on mastering lead generation, you will have a valuable commodity if you stick with it. One of my biggest frustrations is when I see people set it all up and don't email out. The amount of money that they are potentially leaving on the table is crazy.
Build your list, email out relevant offers, make money. It really is that easy; you just have to take that first step.